Inspired by countless satisfied clients over the past 15 years, Caribbean Luxury Rentals helps individuals find the perfect property for permanent relocation, temporary relocation or real estate investment in Puerto Rico – The Island of Encanto.
Owner of Caribbean Luxury Rentals and licensed real estate agent, Diana Norniella-Burke has partnered with her son Christian to expand her business into Caribbean Luxury Rentals and Sales. They help people identify, inspect and buy investment properties in Puerto Rico.
"After staying with us, many visitors return and recently several have started asking questions about buying investment properties and/or moving to the island. Past clients have shared that they trust us more after their vacation experiences and are happy to continue working with us on their property search" said Diana.
Investing in Puerto Rico is investing in its future.
The warm tropical climate, iconic beaches, rainforest mountains, wonderful people, and rich history and culture are all reasons to consider investing in properties on the American Caribbean island. Traveling to the island is a breeze, with most major airlines offering direct flights from many cities in the United States.
Visiting Puerto Rico is as similar as crossing state lines as no passport is required, the currency is USD, and most major cellular networks operate on the island. Visitors and residents benefit from familiar US legal and financial frameworks that make everything simple.
The island's forward-looking strategies support entrepreneurs and investors. There are tax incentives for investing in Puerto Rico, including substantial tax savings for those who live on the island for 50% of the year, resulting in an influx of migrants from the mainland. Puerto Rico was recently featured in Bloomberg Wealth for the fantastic opportunities offered by joining the growing Puerto Rican crypto community. The island is quickly becoming THE go-to place for cryptocurrency-focused businesses and individuals.
Other investors will appreciate that Puerto Rico offers a well-educated, bilingual, and highly skilled workforce. Industries include biosciences, finance, technology, and creative industries. Robust infrastructure and logistics, including excellent internet service, allow efficient working from the island.
Why Luxury Rentals and Sales in the Caribbean:
family affair
Native staff in Puerto Rico and the United States
Twenty years of experience
Bilingual English/Spanish
Current lists
Caribbean Luxury Rentals and Sales is proud to have been selected to represent one of the most spectacular resort mansions for sale on the island, Villa Capri. They also represent several other private mansion listings in Puerto Rico and Miami, Florida ranging from 2 million to 30 million. Please contact them directly for more information on their currently listed properties.
To learn more about how Caribbean Luxury Rentals and Sales can help you invest, temporarily relocate, or permanently relocate to Puerto Rico, please visit the company's website at CaribbeanLuxuryRentals.com or call (833) 778-4552 to speak directly with Diana or Christian. .
Media Contact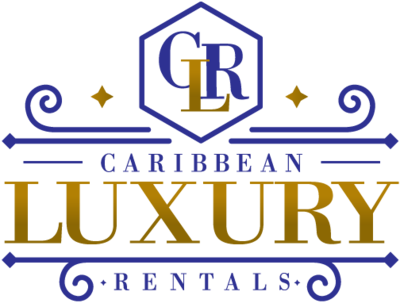 Company Name
Caribbean Luxury Rentals
Contact Name
Diana Norniella-Burke
Call
(833) 778-4552
Address
737 Malaga Avenue
Town
Coral Gables
State
Florida
Postal code
33134
Country
United States
Website
https://www.caribbeanluxuryrentals.com/